Wallsend Touch are very lucky to have a number of amazing sponsors who support the club and allow us to continue to provide Newcastle's best touch football competitions. We would like to extend our thanks to all of our sponsors, we are extremely grateful for your continued support.
Montgomery Homes have been a valued Major Sponsor of Wallsend Touch for 10+ years, supporting our junior park competition, and providing our clubhouse roof signage. In 2019, Montgomery Homes became the Major Sponsor of the club's junior representative program, further enhancing the great relationship between Wallsend Touch and Montgomery Homes. Wallsend Touch is proud to be associated with Montgomery Homes, and thanks them for their continued support.​
Montgomery Homes has been a family owned and operated business servicing Newcastle, Sydney, the Central Coast, and the Hunter for more than 30 years. Best known as The Sloping Site Specialists, Montogomery Homes have the expert skills to adapt their designs to sloping and difficult sites, making level site builds comparatively for Montgomery Homes due to their technical expertise and three decades' building experience.
Most recently, Montgomery Homes were awarded the 2018 HIA Award for Display Home $400,001-$500,000, and were named asa finalist in the $300,001-$350,000 category. Ontop of this Montgomery homes were also named the 2018 Hunter Professional Major Builder of the Year, hot off the heels of winning the 2016 Australian Professional Major Builder award.
Montgomery Homes have tried and tested designs to suit level and narrow sites as well as sites that slope downhill, uphill and sideways. Speak with one of their helpful consultants today to discover the possibilities for your block of land.
Hotel Elermore have been a Major Sponsor of Wallsend Touch since 2018, providing our senior competition grand final prizes, and sponsoring our club referees. Wallsend Touch is proud to be associated with the Hotel Elermore, and thanks them for their continued support.
Hotel Elermore is your classic local suburban hotel; friendly staff, great atmosphere, and community minded. A legendary establishment in the Wallsend area, Hotel Elermore offers a family friendly place to grab a great meal. The heart of the hotel is the amazing restauramt, open 7 days for lunch & dinner the well known bistro has a modern menu, with fantastic, reasonably priced, weekly specials.
Having undergone major renovations in 2019/20, Hotel Elermore offers amazing food, an award winning TAB, a drive-through bottle shop, and exceptional customer service in a modern setting all which combine to make an amazing atmosphere, and make it thew new premier venue in the area. Drop down to Hotel Elermore, your new old favourite local, say hello and tell them Wallsend Touch sent you.
Wallsend Touch would like to thank McDonald's, in particular McDonald's Wallsend for their sponsorship. Before the store had even opened in 2014, McDonald's Wallsend had contacted the club to arrange a sponsorship agreement, and have since become one of the major sponsors of our junior competition and representative program.
Wallsend Touch would like to thank Wallsend Diggers for their continued support of the Club. For more than 10 years now, Wallsend Diggers have been a major sponsor of Wallsend Touch, and we greatly appreciate their support.
Wallsend Diggers, originally known as Wallsend RSL & Community Club, was established on its current site in 1960, and while experiencing many changes and improvements over the last 60 years, has remained a pillar of the Wallsend Community.
Wallsend Diggers currently boasts an outdoor play area, a 2 level Mezz Bar featuring live music every weekend, several eateries ranging from bistro style to al-a-catre dining, multiple bars, the Lot.5 Burger Van in the outdoor courtyard, and a 200 space carpark located directly across from the Club.
Elevate Finance have been a sponsor of Wallsend Touch since 2019 amd helped us to secure our new trailer to transport our tents to representative tournaments. Wallsend Touch is extremely grateful for the support of Elevate Finace.
Elevate Finance is a financial services company based in Newcastle founded by Matthew Skehan in 2012, with Matthew's vision in establishing the service being to link clients with the expertise and support of highly qualified alliance partners to help achieve their personal financial and life goals.
Since 1997 Matthew has developed a wealth of experience in personal and business financial planning as well as financial literacacy. His knowledge of the SME (Small & Medium Enterprise) market allows him to provide a specialized advice offering for business and personal clients, from insurance protection plans, investment strategies, Centrelink and retirement planning; as well as superannuation advice incorporating retail, industry, corporate and self-managed super fund solutions.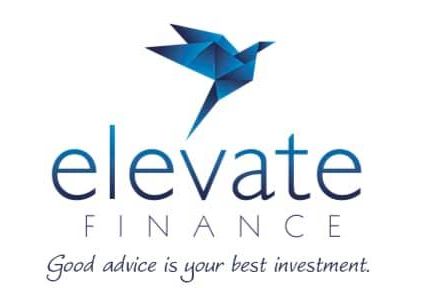 0407 507 079
Lake Macquarie Square Suite 1-2 Gallery Level, Mt Hutton NSW, 2290
Wallsend Touch would like to thank AJ Edden for their continued support of the Club. For more than 10 years now, AJ Edden has been the Club's security provider, supplying the clubhouse alarm system, a vital service as break-ins were a frequent occurence before its installment.
AJ Edden have been operating in Newcastle since 1946, and are Newcastle's security specialists. Wallsend Touch is proud to have them onboard.