Acknowledgement of Country
We acknowledge the traditional owners of this land on which we play touch football, Awabakal Country, and pay our respects to the elders past, present and emerging for they hold the memories, the traditions, the culture and hopes of Aboriginal Australia. We must always remember that under the concrete and playing fields this land is, was and always will be traditional Aboriginal land.
Our Position
Wallsend Touch is committed to providing a safe, fun and inclusive environment for all people, including those of first nations backgrounds. Being inclusive not only reflects our core values but reflects the diversity of our community.
Wallsend Touch Association has zero-tolerance for anyone that shows or displays of racist bullying, harassment and/or vilification within the sport be that on or off the field.
Wallsend Touch is passionate about helping people lead happy, healthy and active lives while celebrating diversity of sex, gender identity, gender expression, sexual orientation, intersex status, ability, skill, cultural background, ethnicity, location, religious or political beliefs and life stage. There is a place in sport for everyone, exactly as you are.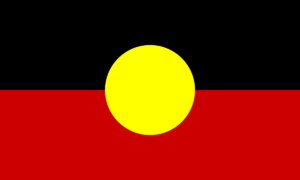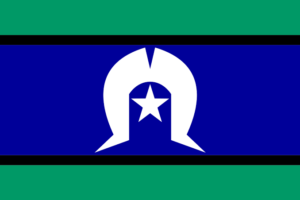 Why is Indigenous Inclusion Important?
The Aboriginal and Torres Strait Islander peoples of Australia possess diverse languages and customs and are one of the world's oldest continuous cultures with a history dating back more than 50,000 years.
Many Aboriginal and Torres Strait Islander people and communities have a strong connection to sport. When sports organisations engage with Aboriginal and Torres Strait Islander communities it provides mutual benefits. Sports can gain larger and more diverse participation and fan bases. In return, sport can offer enhanced social, education and health outcomes, and pathways to careers, on or off the field.
89% of Aboriginal and Torres Strait Islander people aged 15 years and over did not meet the physical activity guidelines for their age.
Indigenous adults aged 18–64 and Indigenous women aged 65 and over were less likely to meet the physical activity guideline, compared with their non-Indigenous counterparts: 38% of Indigenous adults aged 18–64, compared with 46% of non-Indigenous adults of this age.
As part of the broader Closing the Gap agenda, sport can help break down barriers and assist with entry into Aboriginal and Torres Strait Islander communities.
Reconciliation Action Plan
Touch Football Australia (TFA) in partnership with Reconciliation Australia have worked with the Indigenous Community over the past 12 months to develop our Touch Football Reflect Reconciliation Action plan (RAP). The process has allowed TFA to pause and reflect on what we have achieved and currently undertake to respect and celebrate our Indigenous participants and culture. Our sport is formally recognised as being founded on the Eora nation in 1968.
The key focus areas of the Reflect Reconciliation Action Plan are:
Understanding: To assist the sport at all levels to gain a deeper understanding of Indigenous Culture and Histories.
Health and physical activity: Indigenous children have a life expectancy which is 8 years less than non-indigenous children. Participation in sport such as Touch Football can assist with positive health outcomes and commitment to better choices and better outcomes.
Education:

 

Linking education through physical activity. Our RAP panel has identified Indigenous champions to help educate on healthy choices and positive outcomes through Touch Football.
Safe space for Indigenous People:

 

We are committed to ensuring the Sport is a safe space not only on the field or at the local club but at all levels from the board room and the office.
Our RAP process is not a 'set and forget'

 

TFA has committed to a better understanding and commitment to our Indigenous community. The Reconciliation process will be ongoing and will evolve over time to ensure our sport remains one of the most inclusive team sports in Australia.
The TFA Reflect RAP is the first step of Touch Football Australia's reconciliation process. Click here to view the RAP in full.
National Indigenous Touch Football Knockout
Touch Football Australia hosts the annual National Indigenous Touch Football Knockout in conjunction with the Quit B Fit – Tackling Indigenous Smoking Program and the Wellington Aboriginal Corporation Health Service.
The event will cater for the following divisions: Opens Mixed, Senior Mixed (Over 35), Under 15 Mixed and Under 12 Mixed. Each team must comply with the Team structure outlined as 10 Indigenous Players – 2 Non Indigenous Players, 14 Indigenous Players – 4 Non Indigenous Players *Note – Any number less than 14 diverts back to 2 Non Indigenous Players.
Internal Support
If you would like to reach out to our club for a confidential conversation, or to seek more information on how we can support you, please contact our Ambassadors and Allies.
Ambassadors & Club Allies
External Support
If you are seeking support from external organisations in the space of indigenous inclusion, we encourage you to reach out to:
Awabakal
Awabakal is now the leading medical provider for Awabakal people.
They care for people's health, their teeth and their mental wellbeing. Help people quit the smokes. Care for Mums to be, new Mums and their babies. They educate kids, support youth, help people access the NDIS and provide care for elders.
www.awabakal.org
1300 174 908
Monday to Friday 8:30am to 5pm
Hamilton Medical
Cnr Denison & 38A Samdon St
Hamilton NSW 2303
Wandiyali
Wandiyali is a Newcastle-based Indigenous community organisation. Our services operate throughout Newcastle, Lake Macquarie, Hunter Region and Port Stephens.
Each year Wandiyali assists hundreds of Aboriginal and Torres Strait Islander community members through the delivery of its many services
www.wandiyali.com.au
116 Lake Road
Elermore Vale NSW 2287
Monday to Friday, between 9.00am and 5.00pm
(02) 4957 5900
[email protected]