Life Members
Honouring those who have dedicated much of their life to our club.
Honouring our Life Members
The highest honour Wallsend Touch can bestow is to offer Life Membership to an individual as an acknowledgement and recognition of their distinguished or special service to the Wallsend Touch Association.
The Wallsend Touch Association Inc. Constitution sets out the criteria and procedure for obtaining Life Membership. Below is a list of Life Members, including the year of induction, and a short bio on their achievements and efforts to helping grow Wallsend Touch into what it is today. 
If you have any questions about Life Membership of Wallsend Touch or the nomination process, please contact our office.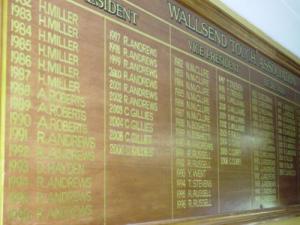 Harold 'Puddy' Miller
1989
Puddy Miller was the Founding President of our club (then known as Newcastle Touch Association), having dedicated several decades to the service of our sport. An avid player, coach, selector and referee, Puddy was the driving force to grow touch football as a sport across much of the Hunter region. 
Alan Roberts
<>
Alan Roberts was one of our founding members, and active player and official and administrator, being Secretary from 1986-87 and was the clubs second President from 1988 to 1991 . Alan's leadership has been acknowledged in many parts of our region, and is a stalwart of our association.

Ron Andrews
<>
Ron Andrews is a Wallsend Touch stalwart, having been the clubs longest serving President, from 1991 to 2003. Ron was a jack of all trades, having held many positions, including a renowned Coach to many Championship sides. Ron's dedication to Wallsend Touch was unmatched for many years, so much so that the clubhouse is known officially known as 'The Ron Andrews Clubhouse'. 

Julie Andrews
<>
Julie Andrews was club Secretary from 1990 to 1998, only to then become the club's Administrator, staying in that role from 1997 until the 2010's. Julie's passion for the club is extraordinary, having held many leadership roles including the driving force of the womens touch football expansion across NSW and Australia. Much of womens touch football can be attributed to Julie's efforts. 
Debbie Sault
<>
Debbie Sault was an exceptional player, administrator, and formidable rep coaches, leading many Wallsend Touch rep teams to premiership wins across multiple decades. Debbie led the rep arm of the club, having been Rep Coordinator for much of the 1990's only to expand her Coaching and Selecting career into both regional (Hornets) and state arms of the sport. 

Renee Andrews
<>
Renee Andrews was first Assistant Secretary in 1989, then becoming Secretary in 1998-2003. Renee's roles extended far beyond secretary duties. After excelling as a player and being awarded Club Captain in both 1994 & 1996, Renne gave back to the club in many coaching and manager roles, including countless seasons as Competition Supervisor for our social competitions. 

Robin Hill
<>
Robin Hill was the first dedicated Wallsend Touch Referee to be inducted as a Life Member. While many consider it a thankless task, Robin's referee career was exceptional, with a focus of his being to recruit and foster the development of many referees in the ranks, as well as supporting Wallsend Touch as a referee at endless rep tournaments every year. 


Robyn Hardes
<>
Robyn Hardes was the driving force behind the Wallsend Touch Friday Night Mixed Competition, which in the 90's & 00's was the largest night of competition at the club. Robyn also holds the title as Wallsend Touch's longest serving Treasurer, a role she held for more than a decade from 2002 onward.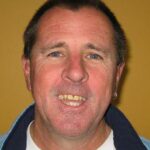 Darrell 'Rat' Hayden
2005
Darrel was a member of the club since it's beginning at Crystal Palace, and even had a stint as Club President in 1993. Darrel's input to the club, like many others, extended from playing, coaching, selecting, administration and to refereeing. Darrel was Club Captain in 2004, and throughout the 00's was able to referee more park competition games than most others, dedicating his spare time to ensure others could play the game they love. 

Ian 'Mossie' Mosman
2006
Mossie was one of the most recognised faces at our club during his time. Playing rep touch from 1988-1995, he then progressed into refereeing  until reaching his Level 5 Referee accreditation (second highest on offer), in 2006. Mossie is by far the most capped park competition referee, having refereed well over 1,000+ games at park level in his time at Wallsend Touch. Mossie has also stepped up on several ocassions to fill the role of Director of Referees, ensuring the growth of our refereeing arm for many years to come. 
Robert 'Beans' Young
2006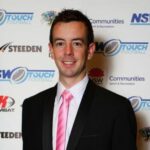 Beau Newell
2007
The youngest Life Member of the club (at induction), Beau Newell became a member of Wallsend Touch in the 1990's. Shortly after, Beau joined the Committee, volunteering his time to work the canteen, mark the lines and mow the fields in his spare time. He has held numerous roles including; Junior Director of Referees, Director of Referees, Junior President, Media Manager, Groundskeeper, Co-Coordinator of the Wallsend Touch 25yr Anniversary Ball and more. Beau is also the clubs 5th State Graded Referee and Wallsend's first ever home grown Level 6 & International Referee, having attended two Touch World Cups.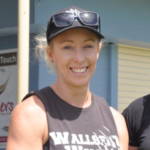 Kellie Johnston
<>
Kellie-Jean Johnston is one of our clubs most dedicated workhorses, having held countless roles – from Club Secretary to Administrator, including player, coach, assistant coach, manager and more. Kellie Co-Coordinated the Wallsend Touch 25yr Anniversary Ball, as well as being awarded the title of Club Captain in 1997 and again in 2006. Kellie's passion for touch football is heightened when considering her remarkable ability to promote and recruit new members to the club and representative ranks. Her skill as a player outweighs most of her peers, wining countless park, city v country, regional, state, national, and international championships. 


Wayne 'Johno' Johnston
<>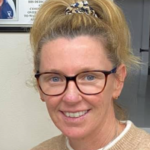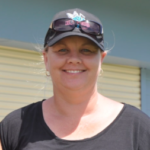 Interested in joining the club?