Wallsend Touch is a
COVID-SAFE environment
This hub provides all the COVID-19 guidelines and collateral that competition players, coaches, parents, spectators and referees need for a safe return to Touch Football. While the Covid environment is ever changing, it is important that you stay up-to-date with current rules and regulations also set out by NSW Health. We are determined to keep all members of the Touch Football community safe and align with respective State and Federal Government legislation.
Community sport can return once NSW reaches 80% double dose vaccination – projected date of 25 October 2021.
Only fully vaccinated people or those with an exemption can participate (vaccination is only required for 16 years and over)
Everyone can participate once NSW reaches 90% double vaccination regardless of vaccination status – projected date 1 December 2021.
Members and spectators are encouraged to check-in upon arrival at our touch fields. QR Codes are available in multiple locations.
Members are encouraged to use the hand sanitizer available throughout our complex, before and after playing games.
If you experience any covid-like symptoms (e.g. cough, runny nose, sneezing etc) you must stay at home.
Patrons must wear a mask when in the Wallsend Touch Clubhouse.
Information on this page is correct at the ime of publishing, however it is important to stay informed with relevant restrictions, as set out by the NSW Government (NSW Health) and other relevant authorities.

Stay informed with the most up-to-date information impacting the sporting community in NSW.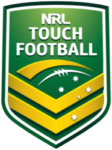 Touch Football Australia
Access free tools and resources for players, coaches, referees and spectators of touch football competitions across Australia.

Department of Health
Find information about the COVID-19, how to protect yourself and your family, where and when you can get vaccinated.