Wallsend Touch offer a $15 per game casual registration scheme. Under this scheme a player simply pays $15 and they are able to play one game in our competition. The scheme is used to help teams who may need to have somebody fill in for one or two games, while ensuring that the fill in player is covered by the insurance provided by Touch Football Australia should they injure themselves.
The process that needs to be followed for casual registrations every time a player plays as a casual player is as follows:
1. Register as a player to the casual registration team for the night that you will be playing on, the links are below.
2. Make a $15 payment every time you play as a casual player via the app 'Team App', which can be found in the Apple App Store and Google Play Store.

Once in Team App, use the 'Find Your Team/Club' function.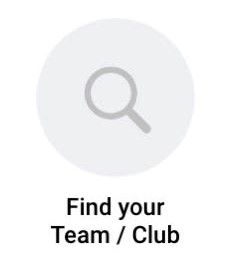 Search for 'Wallsend Touch Park Comps'.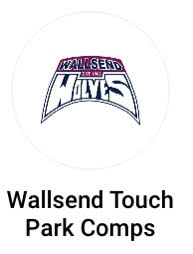 Once you have selected 'Wallsend Touch Park Comps' you will be presented with the homepage, select the store icon at the bottom of the page.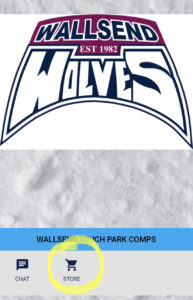 Select 'Autumn Comp 2021 – Casual Rego' and follow the instructions to make payment via card.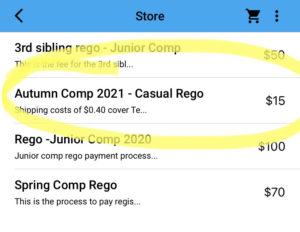 5. At the clubouse prior to your game look for the casual registration team sheet, sign against your name and provide the receipt number received when payment was made in Team App. If your name is not on the sheet, please ask for the night supervisor, who will assist you.
6. You are registered for 1 game. every time you play as a casual player just follow the process above.
Once you have paid the amount of a full registration in casual registrations for one team, please see the night supervisor who will make you a permanent player in that team.
We encourage all players who will be using a casual registration to do so before coming to the grounds to make it all quicker and easier for everybody involved. However, we can do the above process in the clubhouse if need be.